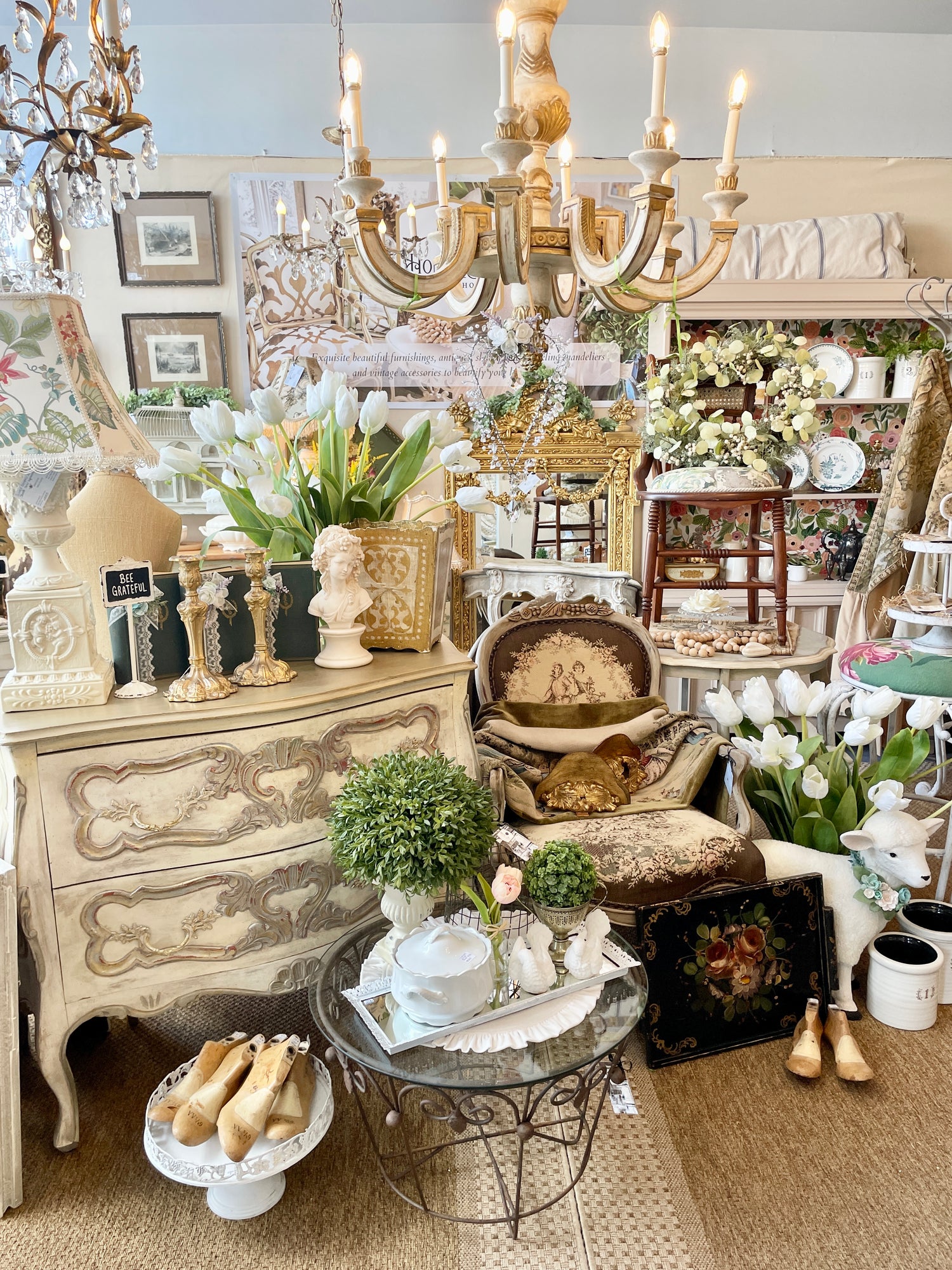 About Us
With softly faded tones, a nostalgic disposition and a touch of intricate design, Honey B's Vintage Home creates appealing, beautiful furnishings and objects for your home. Using sustainable, recycled antiques and preowned items, we give vintage finds a fresh life via restoration, a paint finish and/or change of style.
Cost effective, environmentally friendly and long lasting quality are just some of the advantages of decorating with vintage finds. You'll be truly inspired by the personality and pleasure that results from living among them.

Shop online or visit us at our southeast Calgary, Alberta location.
Learn More
Shop Vintage
Select the category that interests you to view our current treasures
Buying Your Pieces

Whether you are estate clearing or simply downsizing, we can assist you. Contact us through phone or email with details and we can get you in the right direction.

Refinishing Your Pieces

Need to renew your dated furniture, lighting or decorative items?

Get in touch and we can collaborate on an exciting new look. Pickup and delivery available.

Bee 2 Bee

We collaborate with designers and other businesses to assist in their customer's needs whether its a small touch or major restoration.